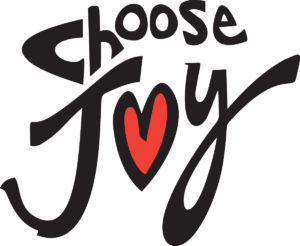 I recently had the privilege to fly out to Tucson, AZ to help host at booth at the second largest book festival in the country. This is the eighth time I have been involved in this effort, and I can say it was one of the best yet!
Kelly Woofenden, the current CEO of the Arizona Spiritual Growth Foundation and I were the main volunteers at the booth. We were joined by Kris, Holly, and Glenna, who have each been involved in the Choose Joy Now small groups over the years. Additional friends stopped by the booth to say hi as they enjoyed some of the many other activities offered at this huge festival.
We know we had individual conversations with at least 200 individuals, because we handed out more than 200 Choose Joy Now task cards. When someone came up to the booth we offered him/her to "pick a card, any card" from the deck of "52 Task for Spiritual Growth." Often the person picking would say, "That's so me" or "Here's one my husband could work on!" It's a fun interaction and gets good conversation going.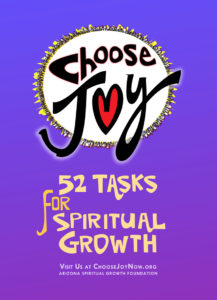 Many folks purchased card decks, which they can use on their own in association with the website choosejoynow.org   Some purchased one or the other books we offered on the Joy of Spiritual Growth. About two dozen people signed up for introductory group sessions to learn more about the Choose Joy Now method of spiritual growth.
It is such a treat to offer these materials to people from our hearts because we know how meaningful they have been for us. Each time we work on our spiritual growth we are blessed with new insights, new motivation, and new opportunities to practice heavenly principles in practical life.
If you are interested in learning more about the Choose Joy Now approach to spiritual growth, check out the website where you can click on FIND A SMALL GROUP to find details on the current online groups and their leaders. And I am always happy to answer any questions! Pastor Nathan